Traditional Marketing
for Community Banks
AgoraEversole provides a customized, unique blend of marketing services for each and every client.  Our Traditional Marketing division provided services as The Eversole Group for 20 years, representing the advertising interests of community banks across the nation.  Traditional Marketing is the foundational basis for your branding and local presence around your branch areas.  From newspaper ads and lobby collateral, to community engagement such as school ads, our team brings experience, expertise, and best practices to help you stand out from your competition.  We work with you to develop strategic annual marketing plans and set your bank on an intentional course of gaining market share.  Let us bring our experience to your bank!
Traditional Marketing
Community Bank Program
Each piece of marketing and advertising that we create for your bank is custom. Every bank's personality is different and its marketing should be too.
We offer our clients a unique cost structure, with no contractual commitment. On the front end, we discuss with you the general needs of your bank and devise a fixed monthly fee for our services which include:
Newspaper / Magazine / Program Ads
Brochures / Statement Stuffers / Posters
Radio Campaigns / Voice on Hold / Television Campaigns
Marketing Plans & Strategies
Press Releases / Annual Reports
Some of our endorsements and credentials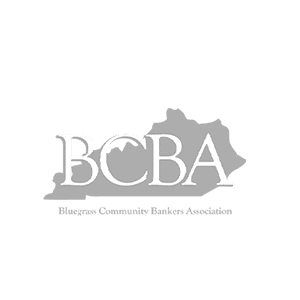 What our clients have to say
"Many years ago Patterson State Bank decided to contract with AgoraEversole and that move has been a very good one for us.  AgoraEversole has provided us with a complete marketing service package that includes Social/Web/Digital Ads/Traditional marketing.  And, it's a pleasure to report that the efforts by AgoraEversole continue to get results that drive new business to my bank."
AgoraEversole offers the Traditional marketing program for community banks along with our GetSocial social media program, Website Design, Search Engine Optimization (SEO) and Digital Advertising services. While we encourage you to utilize multiple programs for your comprehensive marketing and advertising needs, each program is priced separately and we do not require utilization of multiple services. That being said, the customized combination of multiple programs will provide total marketing coverage in your trade area.