Become the newest MBA Program Partner with Agora Eversole!
SPECIAL OFFER FOR MBA MEMBERS
For the remainder of 2022, MBA members will receive
50% off of all Setup Fees
for Marketing Services (Traditional), GETSocial, SEO and Digital Advertising programs, representing savings of up to $500.  AgoraEversole is more valuable than ever as a partner during this time and beyond through communications, strategies, and marketing services for your bank.  With clients across 15 states, AE values the relationships with our banking clients and their marketing services. We are also prepared to quickly onboard new Mississippi banking partners when the time comes to add a marketing partner.
AgoraEversole is the marketing answer that your bank has been looking for.  To take advantage of this special offer, simply submit the form below or call to connect with us before the end of the year. We look forward to our partnership!
Traditional Marketing
Community Bank Program
Every bank's personality is different, and its marketing should be too. Each piece of marketing and advertising that we create for your bank is custom. 
We offer our clients a unique cost structure, with no contractual commitment. During the Discovery Process, we discuss the general needs of your bank and devise a fixed monthly fee for our services, which include:
Logo Design & Branding Campaign
Marketing Plans & Strategies
Print Ads, Direct Mail, & Billboards
Brochures, Statement Stuffers, & Posters
Voice Recordings for Radio Campaigns & Voice on Hold
GETSocial for Community Banks
Community Banks have tremendous opportunities to utilize social media to increase market share…
Banks also have special regulatory considerations, and need a highly experienced social media team to engage your customers with dynamic yet compliance-approved marketing.  AgoraEversole has provided just that service through GETSocial for banks throughout more than 15 states for years.  We are endorsed by numerous state banking associations, and are the right partner for your financial institution.
Social Platforms
Facebook, Instagram, Twitter, LinkedIn & more
Social Advertising
Targeted & managed ad campaigns
Creative
Graphics & strategic content creation
Management
Posting, communication, monitoring
Executive Level
2 social platforms
strategic planning
creative & posting
account management
monitoring & reporting
1 ad campaign
Premier Level
3 social platforms or 2 + Stories/videos
strategic planning
creative & posting
extensive account management
consultation on Social Media Policies & Management Program
monitoring & monthly reporting
2 ad / boosted post campaigns
Enterprise Custom Level
3+ social platforms or 2 + Stories/videos

Annual Marketing Strategic Plan

 + monthly checkins
assistance implementing a Social Media Policies & Management Program
custom creative & posting
extensive account management
monitoring & multi-platform reporting
3+ ad / boosted post campaigns
Website Design & Development
Your website needs to be the home base for all of your marketing.  It should be highly mobile responsive and built for searchability and marketability.  AgoraEversole designs and develops websites that are custom, not cookie-cutter.  We build high-performance, dynamically visual sites that are intentional for best user experience (UX) and user interface (UI).  We go through discovery about your business and provide a custom visual site design.  Your site is then built to be highly mobile responsive, will integrate with your "bolt-on" systems, and will be a high performing call-to-action to grow your business.  We've built many dynamic sites, and would like to show you more from our portfolio
Website Design
Custom design is crucial to your brand.  We provide a visual site design and site map.
Web Development
Your site will be built to be responsive, integrated, high performance and expandable It will be a call-to-action to grow your business.
Hosting & Management
We can provide hosting and management for your site that keeps it current and fast, and is focused on bringing in new business.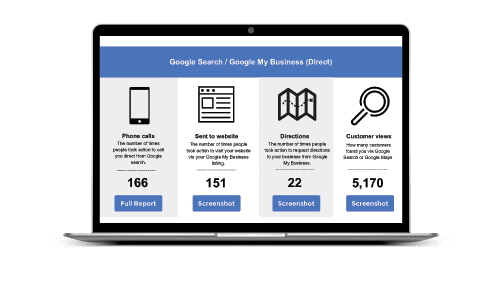 Search Engine Optimization (SEO) allows you to build your online reputation and rankings over time so that your business is prioritized by Google and others. This is foundational for any business to establish and expand its online presence.  We start with providing a Web Presence Audit report to give a roadmap to your needed SEO work, and discuss your monthly reporting for you along the way to show progress.  We focus on the key areas of solid SEO work below.
AgoraEversole's SEO program drives long term, measurable engagement, which brings more customers to you and provides serious ROI.
Digital Marketing places ads on mobile apps, websites and search results pages to specific audiences targeted by your company.  AgoraEversole in partnership with you defines objectives, identifies specific audiences and uses deliberate & measured campaign calls-to-action to bring engagement and conversions.  We provide detailed reporting and put you on the web where your new customers connect with you!
Paid Search (SEM/Google Ads)
Contact us about marketing for MBA members: